book cover graphic art catalog
pre-made, available book covers, price includes text additions and typesetting.
graphic art & images catalog
suitable for CDs, DVDs, book covers, advertising, promotional efforts, t-shirts, wall art, card art, websites. ($5 & up)
foundations, backgrounds
figures & objects
decorations
business card graphic art catalog
business card blanks--backgrounds upon which your text can be laid.
graphic art estimate
describe your project needs &, if any, your deadline
help for your art project
use the form's message area to request help with your graphic art project, whether it's just processing help or help bringing the project up to professional quality
digital graphic art
comments and viewpoints about digital art by a graphic artist & designer
GRAPHIC ART HOW-TO HELP AND HINTS
how to do graphic art yourself
the basics you need to know
All About Art
a professional graphic artist talks about art – fine art, digital art, & graphic art



WEB RELATED PROFESSIONAL GRAPHIC ART & DESIGN SERVICES
graphic art for websites & webpages
Signature Series website design
with D.L.Keur of zentao.com
a webmaster's blog
on website design and website development
ART ARCHIVES
RELATED ART PAGES, SITES, & ARTISTS

PROFESSIONAL GRAPHIC ART & DESIGN
COMPRESSION SET FOR INTERNET VIEWING, COLOR SET FOR TRUE COLOR, CALIBRATED MONITORS.
BOOK & ARTICLE ILLUSTRATION FOR PRINT & E-PUBLISHING, GRAPHIC ART HELP
This page specifically concerns graphic art illustrations for books and articles heading for publication on paper and in e-format.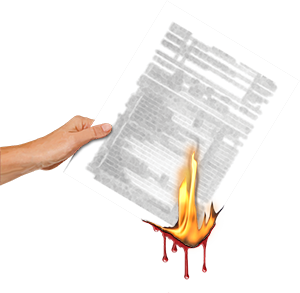 send me a sample of the art.
If you want original artwork and design, you can use this form or email me a description of what you are looking for, the number and kind of images you need, and, if you can, something that shows the style of work you envision. State whether this is for traditional print, for electronic print, or both. Tell me if this is full color, black and white, grayscale, or limited color. Please include the concept to be illustrated and, if possible, the pertinent paragraphs of text which the image(s) will illustrate. Illustrations start at $15 USD per image.
A word about engaging your own illustrator: Most publishers secure the illustrations they want, done by an illustrator of their choice. Unless you are self-publishing, please check with your publisher before initiating contact with an artist on your own.
If you find out you should provide the illustrations, go ahead and use this form or email me to send me your illustration description(s), number of illustrations, and the related text pertaining to the illustrations. I'll return you an estimate and, sometimes, a sample illustration so you can make a decision on whether or not you want me to go ahead with the project.
A Small Sampling of Illustrations I've Done