Cliff Ribbon by D. L. Keur
PRICE: $550, free shipping.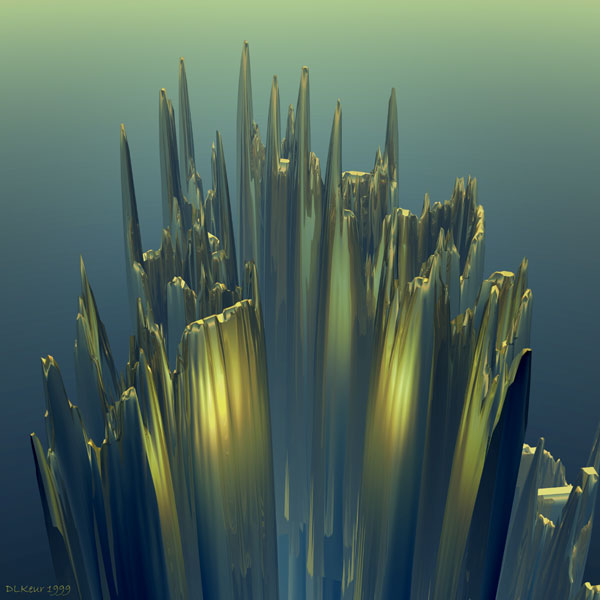 PRICE: $550, free shipping.
One of my favorite images, Cliff Ribbon is a very old digital image, created while digital technology was in its infancy. The original rendering of this image was designed for digital display only, and it was exclusively displayed at full size by my husband who instantly appropriated the image for himself as inspiration. For this one printing on real world media, I pulled the old master file and produced a second rendering. It has been adjusted for gamut, brightness, and contrast in Photoshop so it prints on paper much as it was originally designed to be viewed on a tube monitor, the technology of the time. At a later date, I may offer a Reserve Special Edition of this work, printed on brushed gold. I look forward to seeing it printed that way, but, right now, I'm a little leery until I learn more about the stability and longevity of the printing-on-metal process.
DETAIL (print-sized)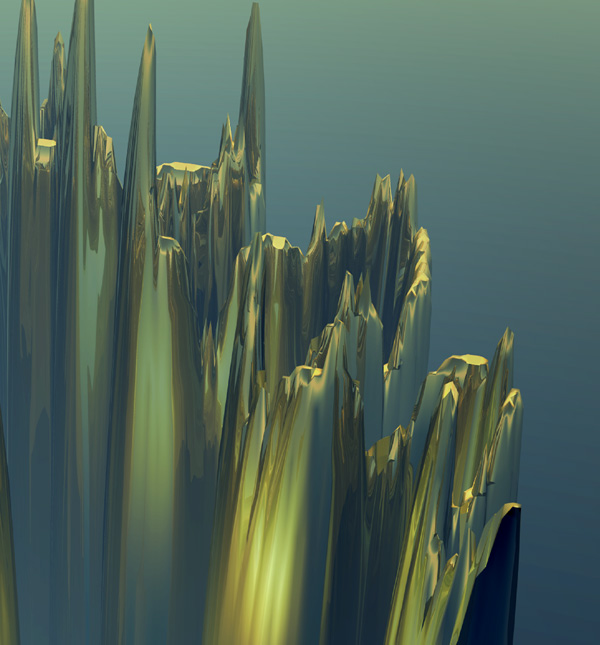 The print measures 12 inches (30.48cm) square, and has a 2 inch (5.08cm) border that should be covered by the mat when you frame it. On that border, I add a remarque, (a hand drawn sketch unique to that numbered print). I also hand sign, number the print, and add another uniquely identifying feature that proves it irrefutably mine, handled by me, that mark registered and on file in the appropriate U.S. government agencies.
These are one-of-a-kind, direct from the artist, and only you and seventy-four other people in the world will ever own one, because no others will ever be produced, except, perhaps, for the above-mentioned Special Reserve Edition on brushed gold.
This limited editon of 75 museum quality prints is produced on archival papers with inks warranted to last over a century. It should last generations without deteriorating if properly mounted and protected from damaging conditions. More here on proper mounting and hanging. (link opens in new tab or window.)
I hand sign and number each print.
I apply a unique remarque to each print.
I provide a Certificate of Authenticity and Bill of Sale to you once your purchase clears escrow.
PRICE: $550, free shipping.