GRAPHIC ART FOR PRINT
image manipulations, retouching, & corrections
MAIN MENU
how to do graphic art yourself
the basics you need to know
digital graphic art
comments and viewpoints about digital art by a graphic artist & designer

EXCLUSIVE LIMITED EDITON PRINTS, BOOKS, CALENDARS, CLOTHING
from graphic artist DLKeur
LIVE CONTENT

ART-RELATED OPPORTUNITIES FROM ZENTAO.COM

PROFESSIONAL GRAPHIC ART & DESIGN
COMPRESSION AND IMAGE COLORS SET FOR INTERNET VIEWING BY CALIBRATED PC MONITORS. If you are not seeing these in real world colors, contrast & brightness, please adjust your contrast, brightness and colors accordingly
BOOK COVERS AND GRAPHIC ART ILLUSTRATIONS FOR BOOKS, ARTICLES & STORIES (PRINT PUBLISHING)
This page specifically concerns graphic art for book covers and illustrations for books, stories, and articles heading for publication on paper.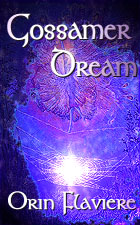 If you want me to recreate your artwork, bringing it up to a quality level that will print well, send me a sample of the art. If I think I can and want to do it, it will cost you $60 an hour.
If you want original artwork and design, send me a description of what you are looking for and, if you can, something that shows the style of work you envision.
A word to the wise: Most publishers secure the artwork they want, done by an artist of their choice. Unless you are self-publishing, check with your publisher before initiating contact with an artist on your own. If you find out you should provide the artwork, if you want to contact me, go ahead and use the form on the bottom of this page.
GOR
BOOK FRONT COVER
(FOR PRINT)

YEUNG
BOOK FRONT COVER
(FOR PRINT)

YEUNG
BOOK COVER
(FOR E-BOOK)

ESS. of ID
COVER, Front/Back