graphic art & images catalog
suitable for CDs, DVDs, book covers, advertising, promotional efforts, t-shirts, wall art, card art, websites. ($5 & up)
foundations, backgrounds
figures & objects
decorations
graphic art estimate
describe your project needs &, if any, your deadline
help for your art project
use the form's message area to request help with your graphic art project, whether it's just processing help or help bringing the project up to professional quality
digital graphic art
comments and viewpoints about digital art by a graphic artist & designer
GRAPHIC ART HOW-TO HELP AND HINTS
how to do graphic art yourself
the basics you need to know
All About Art
a professional graphic artist talks about art – fine art, digital art, & graphic art



WEB RELATED PROFESSIONAL GRAPHIC ART & DESIGN SERVICES
graphic art for websites & webpages
Signature Series website design
with D.L.Keur of zentao.com
a webmaster's blog
on website design and website development
ART ARCHIVES
RELATED ART PAGES, SITES, & ARTISTS

PROFESSIONAL GRAPHIC ART & DESIGN
COMPRESSION AND IMAGE COLORS SET FOR INTERNET VIEWING BY CALIBRATED MONITORS.
IMAGE MANIPULATION, RETOUCHING, CORRECTIONS, & CLEAN-UP
First off, if you are trying to restore an old tin plate, don't just scan it in and discard the tin plate. Not. No. Never. KEEP THE TIN PLATE. And, yes, it is worth taking it to a professional restorer. Tin plates have inestimable value, both, historically and sentimentally for the family. ...Okay, end of lecture.
My favorite jobs are taking photos of people who don't want their real mug shots on the Internet and lopping off a nose, changing the jaw a bit, remolding the brows, raising or lower the cheekbones, adding or subtracting hair, making a gray-muzzle out of a 20-something and vice versa. Think I'm kidding? Nope. ...And for those of you wondering, yes, me is me. I'm not afraid to show my real face to the world. It's just too bad if it shatters the glass globe.
DO-IT-YOURSELF HINT: Photoshop by Adobe -- that's the program you need for good results doing retouching, corrections, and clean-up. Another useful tool is a Wacom. CRITICAL are good eyes and a good computer. You are going to use ZOOM a lot. You are also going to use PAN (the little hand used to scoot and skoochy the image by under your nose, your face glued to the monitor) ;).
These are highly miniaturized to save page load here.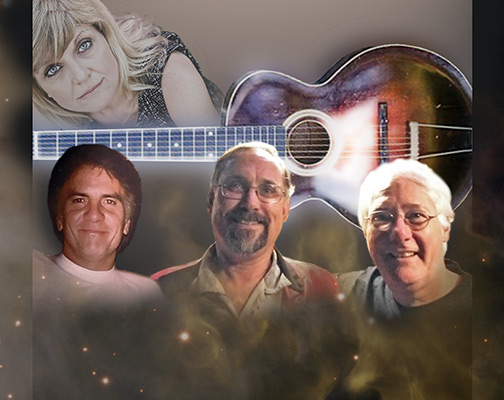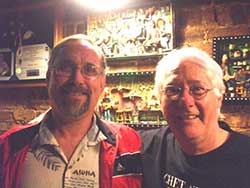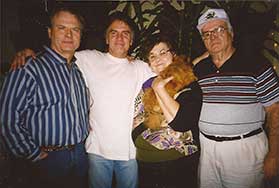 This...


From this.


Sometimes people send me images to use that are very bad "Instramatic" snap shots. The image below the CD started as one of those. The group's name was Vertigo Haze, so I used that idea in creating something that would pass for the cover of a CD for them.

This is the image after I manipulated it.


This was a complete image manipulation, including adding and designing the hair, from a very bad cam shot. I have to dig through some old drives to find the original cam shot, but if you know anything about candid cam shots....