HOME
Giclee fine art prints as well as cards, posters and less expensive prints are available from the artist.
WEBSITE USE: Those wishing to use this image on their websites must get explicit permission from the artist. You must leave the copyright notice and signature on the image, and the credit the work directly with a link to this website, such as:
Art by D.L.Keur, http://www.zentao.com. Approved websites ONLY. A reciprocal link to your site will be provided in exchange.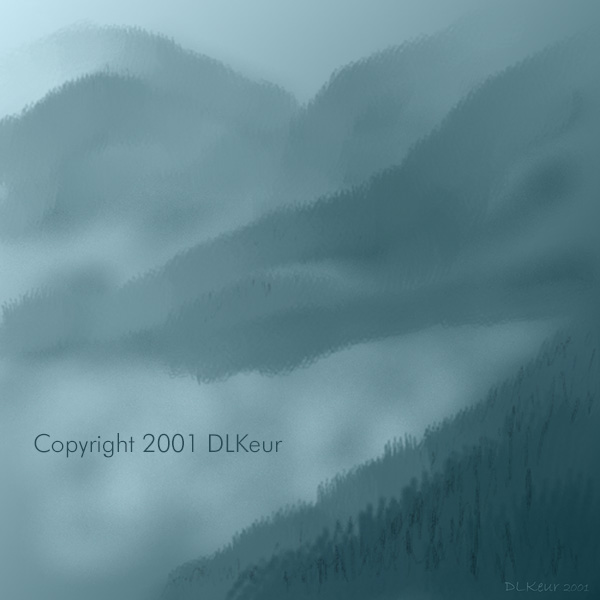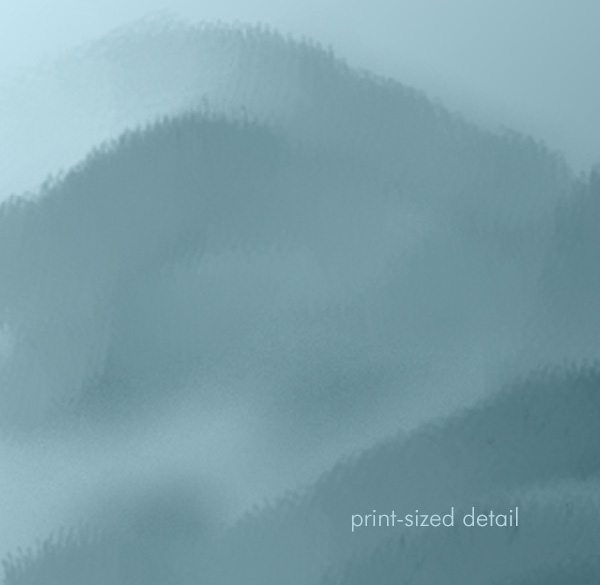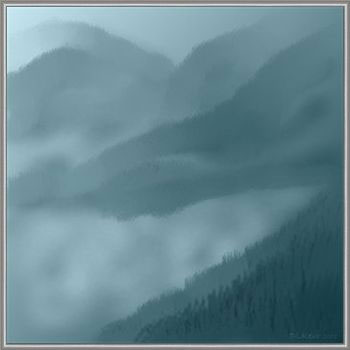 Idaho by D.L.Keur
North Idaho, the "big lake" the way it used to look before the entire shoreline became wall-to-wall houses. This is early in the morning, early summer, from high up on the ridge of a mountain top. It is...or was...always cold early in the morning, regardless the month in Idaho...until lately. And, yes, the mist really does that, especially after rain...which we used to have a lot of...which isn't the case any longer — not like we used to. I miss my Idaho. I might still live here, but it's really not as it was, not with all the development and incursion of humans into wilderness.

Original digital art by D. L. Keur

Copyight 2001 by D. L. Keur, all rights reserved.