HOME
Giclee fine art prints as well as cards, posters and less expensive prints are available from the artist.
WEBSITE USE: Those wishing to use this image on their websites must get explicit permission from the artist. You must leave the copyright notice and signature on the image, and the credit the work directly with a link to this website, such as:
Art by D.L.Keur, http://www.zentao.com. Approved websites ONLY. A reciprocal link to your site will be provided in exchange.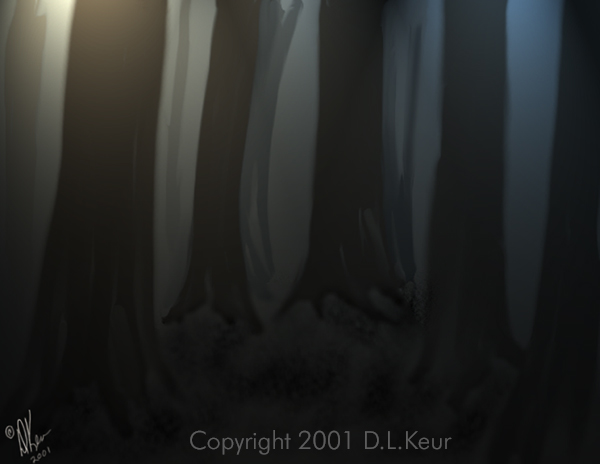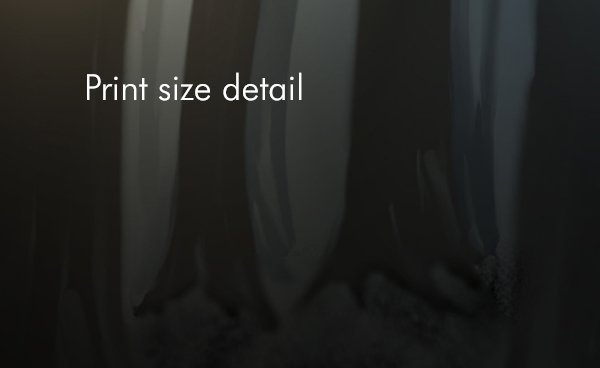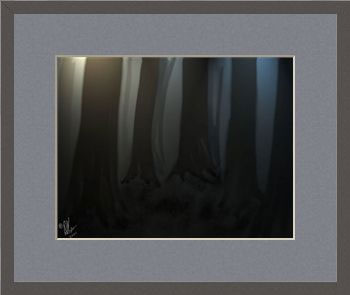 Deep Woods by D. L. Keur
This is what my woods looks like in moonlight, very early in the morning when the mist clings, and, on a spring, summer or fall evening after rain. The trees are huge, wonderful, and they are the trees native to North Idaho, tamarack and cedar, 150 plus feet high, but only babies, actually. Just under a century old. Used to be the trees were…well, you can see the few remaining of those ancient gentle giants in the preserve up at Priest Lake. Our plot? It's about all that's left of the original inhabitants of what used to be deep forest — vestiges of what used to be. The rest? Logged, then replaced by insidious houses, lawns, and concrete wastelands.

Original digital art by D. L. Keur

Copyight 2001 by D. L. Keur, all rights reserved.